Zoning Map | Moorpark, CA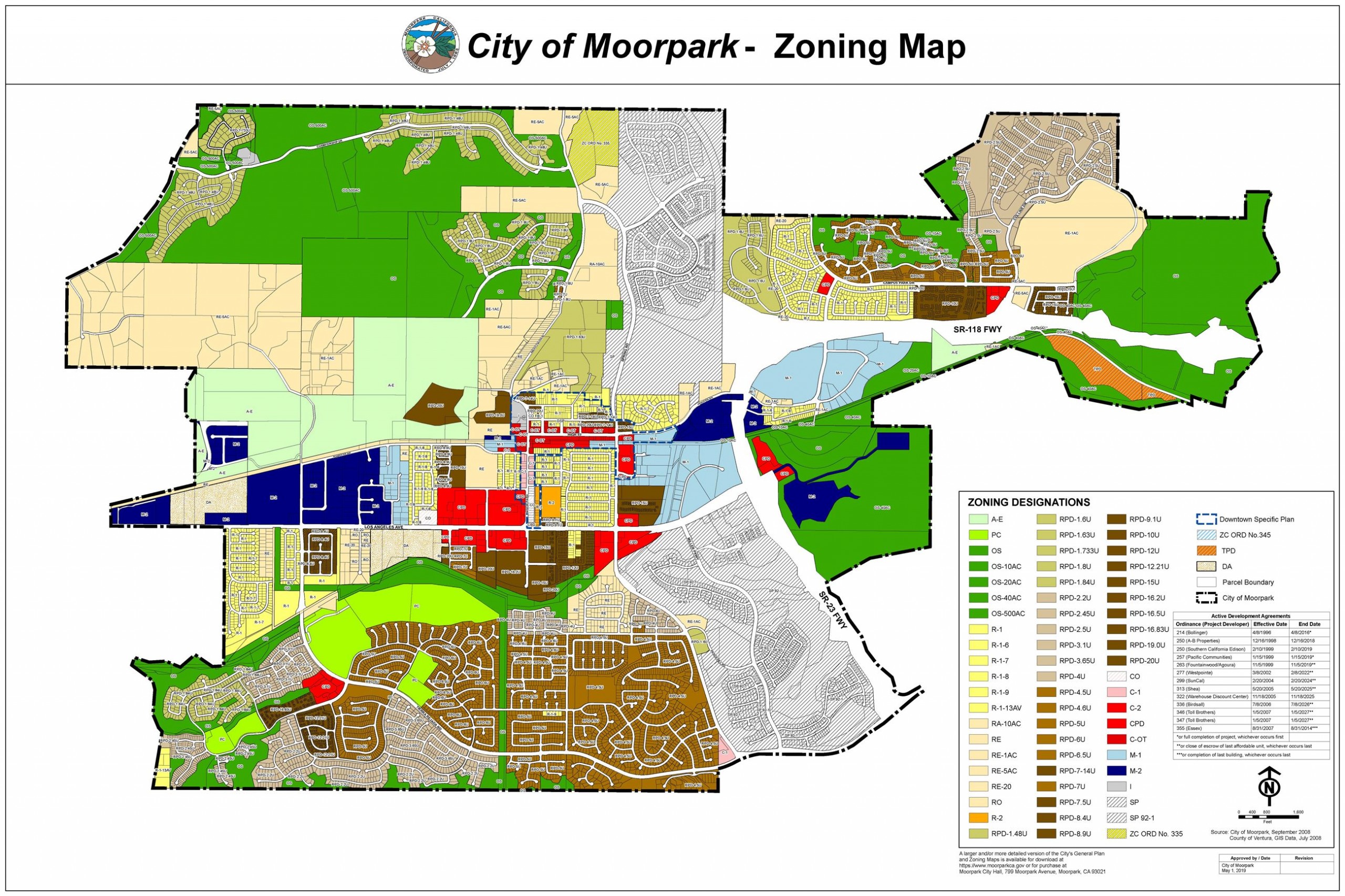 The Zoning Map of the City of Moorpark designates the existing land-use classification for each parcel of the city as defined by the city´s Zoning Ordinance (as adopted by the Planning Commission and the Moorpark City Council). Land-use categories include Open Space (displayed as "OS"), Residential Planned Development ("RPD"), and Commercial ("C") and other related designations as shown graphically on the Zoning Map.
If you have questions about zoning or the Zoning Map, please contact the Community Development Department at 805-517-6200. If you would like to view the zoning for a specific property within Moorpark (including your own home or business), please use the city´s free internet-based CommunityView service.
Two versions of the map are available The maps are the same, but provided in two sizes for your convenience.