Water Conservation | Moorpark, CA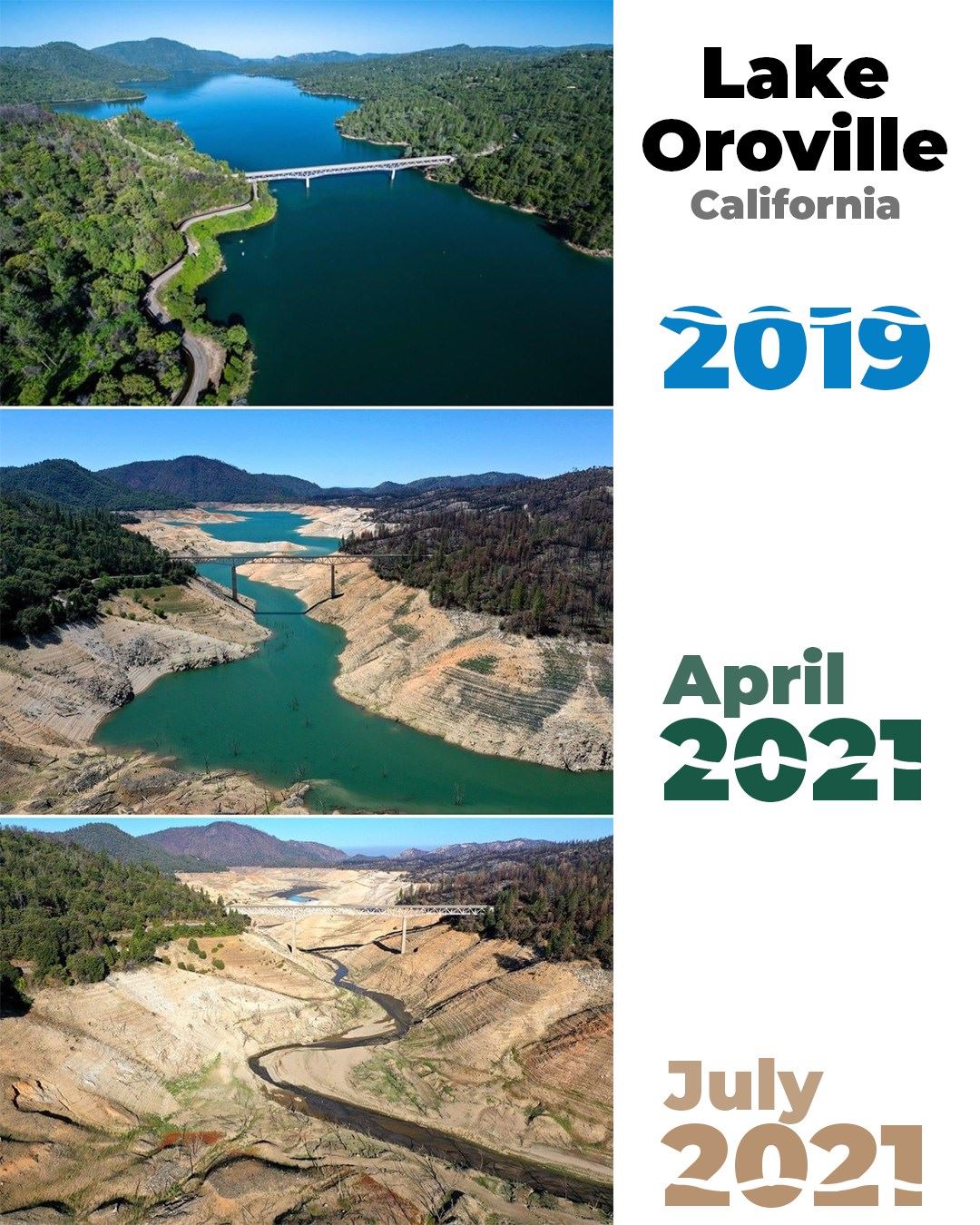 Water is an indispensable resource that many of us take for granted. While safe and reliable drinking water in Moorpark is provided by the Ventura County Waterworks District 1, the benefits of clean surface waters (creeks, streams, and channels) are important as well.
DROUGHT ALERT: 15% Water Conservation Needed!
On November 17th Calleguas Municipal Water District, who provides water to the City of Moorpark via Ventura County Waterworks District 1, called on all water users within its service area to immediately reduce demands on water supplies.  The action taken by Calleguas calls for cities and local water agencies to implement voluntary or mandatory conservation, if necessary, to cut back on water use by 15 percent compared to 2020 levels.
This comes as California grapples with unprecedented drought conditions.  Water years 2020 and 2021 were the driest two-year sequence on record in the state.  In August, Lake Oroville – the main reservoir on the State Water Project – reached its lowest point ever since being filled in the 1970s (see image at right).  If drought conditions continue, the State has indicated it could constrain water deliveries to a level that may prevent any outdoor watering.
Simple actions indoors and outdoors can save water. Tips to reduce water use by 15 percent include:
Find and fix leaks
Reduce unnecessary toilet flushes
Reduce shower times by 1-2 minutes
Remove lawn and install climate-appropriate plants
Only wash full loads in the clothes washer and dishwasher 
This winter, only irrigate during extended dry periods and prioritize water for your trees
Community Resources
City of Moorpark Drought Action Plan
Pollutant Prevention
Issues with surface water quality can threaten the well-being of our ecosystems, wildlife, and public health at local beaches. The City of Moorpark makes it a priority to prevent pollutants from entering storm drains which lead to waterways such as creeks, bays, and the ocean.
The city also makes it a priority to encourage its residents to do their part by using water in a sustainable and responsible manner.