Solicitor Permits | Moorpark, CA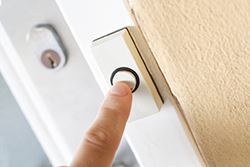 Moorpark Municipal Code Section 5.64.020 requires any person who wishes to operate as a street vendor, hawker, peddler, solicitor, or transient merchant in Moorpark, to first obtain a valid Street Vendor Permit from the City of Moorpark. Below is a list of valid Solicitor Permits.
If you have any questions, or wish to report an unlicensed street vendor, please contact the City of Moorpark Code Compliance Division at (805) 517-6232.
If a solicitor is acting suspiciously, call the Moorpark Police Department at (805) 532-2700.
Active Solicitor Permits (Updated 4/30/20)








 

5/14/19

2019-04

Matthew Anderson

Aptive

Pest Control 

5/14/20

 5/14/19


 2019-05

Joseph Jackson

Aptive

Pest Control

5/14/20

 

5/14/19

2019-06

Kyle Norblad

Aptive

Pest Control

5/14/20

 5/14/19

2019-07

Sean Davis

Aptive

Pest Control 

5/14/20

 5/14/19

2019-08

Jayden Merkley

Aptive

Pest Control

5/14/20

 5/14/19

2019-09

Jarom Christensen

Aptive

Pest Control

5/14/20

 5/17/19

2019-10

Brittany Little

 Aptive

Pest Control 

5/17/20

 5/17/19

2019-11

Wilken Gibson

Aptive

Pest Control 

5/17/20

 5/17/19

2019-12

Jackson Van der Werf

Aptive

Pest Control 

5/17/20

 5/17/19

2019-13

Jacob Gibson

Aptive

Pest Control

5/17/20

 5/17/19

2019-14

Hannah Spittle

Aptive

Pest Control

5/17/20

 5/17/19

2019-15

Rachel Minert

Aptive

Pest Control 

5/17/20

 5/17/19

2019-16

Lochlan Smith

Aptive

Pest Control

5/17/20

 6/7/19

2019-17

Luis Martinez

MTZ Ice Cream

Ice Cream

6/7/20

 6/7/19

2019-18

Juan de Jesus Martinez

MTZ Ice Cream

Ice Cream

6/7/20

6/7/19

2019-19

Isabel Ambrosio

MTZ Ice Cream

Ice Cream 

6/7/20

1/7/20

2020-01

Noe Santana

Taqueria el 14

Food

1/7/21

1/7/20

2020-02

Ismael Santana

Taqueria el 14

Food

1/7/21