Public Art | Moorpark, CA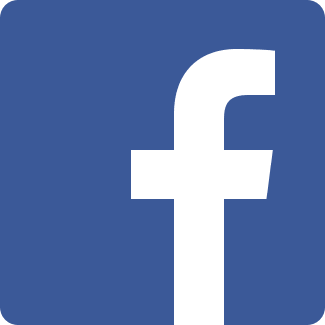 Arts Master Plan
Earlier this year the City embarked on development of its first Arts Master Plan.  The goal of the Arts Master Plan is to establish a community-wide vision that will guide the City's art activities and partnerships over the coming decade.
The Irvine-based consulting firm Arts Orange County (Arts OC) is leading the development of the Arts Master Plan for the City.  Arts OC brings an extensive background in arts management and public sector cultural planning to this project.
Get Involved!
Community input is an essential part of the Arts Master Plan development process.  To gather input from the Moorpark community, Arts OC has interviewed dozens of community stakeholders, conducted a series of public Art and Culture Visioning Sessions, and distributed an online bilingual Community Arts & Culture Survey.
While Arts OC compiles and analyzes the feedback from these outreach efforts, they continue to actively manage an informative Facebook page where they encourage residents to share ideas about the future of art in Moorpark.  Share your ideas at facebook.com/MoorparkArtsPlan.
---
Art In Public Places
The City brings public art to the Moorpark community through the Art In Public Places program. This program requires certain development projects to either provide art work on site (as a part of the project construction), or to pay an in-lieu fee which is then used by the City to develop and maintain public art projects throughout the community.
Moorpark Public Art Projects
To date the City has installed a number of noteworthy public art projects, including:
The Thin Blue Line Sculpture at the Police Services Center
LithoMosaics & Bronze Toad at Arroyo Vista Recreation Center
Mammoth Bone Sculpture at Mammoth Highlands Park
The "We Are One Family" sculpture at Ruben Castro Human Services Center
Veterans' Memorial, located at the corner of Flinn Avenue and Spring Road
The monument to Victims and Heroes of 911, located at the corner of Tierra Rejada Road and Mountain Trail Street 
Additionally, a number of private projects have incorporated public art as a required element of project construction including: stone sculptures and fountain at The Village At Moorpark, rock sculpture and fountain at the Freeway Business Center, fountains in Tuscany Square, bronze sculpture in Campus Plaza, sculpture and fountain in Moorpark Marketplace, fountain and sculpture at Moorpark Country Club, stone sculpture at Patriot Commerce Center, stone sculpture and fountain in the Mission Bell Plaza.
Additional information about public art in our community can be found in the City of Moorpark Public Art Survey:
CLICK HERE

 to view the photographic survey of existing and potential public art locations.
Contact
For more information about the City's Art In Public Places Program, or the Arts Master Plan project, contact:
Chris Ball
Management Analyst
Email
(805) 517-6217