Princeton Avenue Improvements | Moorpark, CA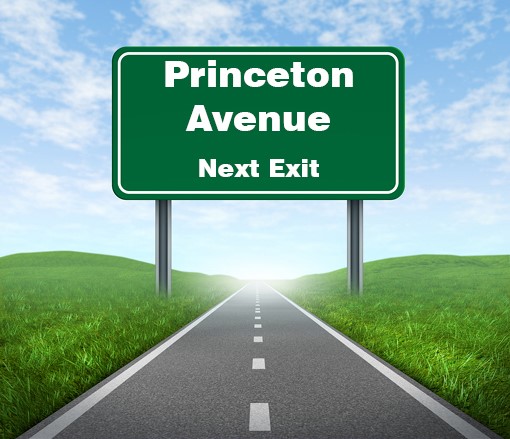 Thank you for your interest in the Princeton Avenue Improvement project.  The project is the most anticipated capital project in Moorpark and is a top priority for the City Council and City staff.  We are now nearing the finish line and expect to begin construction in Fall 2021!  If you have any questions about the project, please contact Daniel Kim, City Engineer, at (805) 517-6255.
Project Description
Once completed, Princeton Avenue will still have one vehicle lane in each direction but will feature wider lanes, a straightened alignment, left-turn lanes, bike lanes, and a sidewalk on the south side.  To make space for the street improvements, a large retaining wall will be constructed on the north side of the street to hold back the slope.
What's Next?
Here is the tentative timeline toward breaking ground on the project in late 2021:
Winter 2020-21: Complete the Hazardous Waste Report requested by Caltrans, which consists of lab analysis, review of results, and recommending actions based on the hazardous waste samples taken in September 2020
Winter 2020-21: Obtain Caltrans Hazardous Waste Report approval (process takes several months)
Spring 2021: Obtain Caltrans Right-of-Way Certification (this process takes several months)
Summer 2021: Obtain Federal Highway Administration (FHWA) Authorization to Proceed with construction., and solicit bids for construction
Fall 2021: Award construction contract. Construction begins.
Where Have We Been?
It's been a long road to get Princeton Avenue improved.  Here's a look back at what has been done to make this project a reality.
1991: City beings Preliminary Study of the Princeton Avenue corridor
1996: City Council approves the future realignment of Princeton Avenue and directs staff to begin preliminary design
1997: City Council approves a preliminary design with both interim and ultimate designs:

Featured interim improvements with a 14-foot center median, one lane in each direction, and bike lanes
Featured ultimate improvements with a 14-foot center median, two lanes in each direction, bike lanes, and sidewalks
Ultimate improvements requires 88-foot right-of-way, which requires acquisition of right-of-way from 39 separate private property owners

1999: City Council adopts environmental documents for project (View Mitigated Negative Declaration/Environmental Impact Statement/Environmental Assessment)
2000: City begins acquiring right-of-way and easements on 39 separate properties
2008: Design efforts for large retaining walls and drainage improvements begin
Due to difficulty acquiring the necessary right-of-way, the project is redesigned to the following:

One lane in each direction, instead of two
8-foot sidewalk on south side only
Painted/Striped median and dual turning lanes, instead of raised median

2009: City is awarded $206,323 from the State Bicycle Transportation Account toward the project
2010-2016: Right-of-way acquisition efforts continue, but the City has not acquired all land and access rights to construct the project.
2010: City successfully competes for $900,000 in federal funds from the Highway Safety Improvement Program from the Federal Highway Administration (FHWA). Because federal funding is now involved, the entire project is "federalized" and triggers additional federal review and oversight.
2013: City begins finalizing design for structural retaining walls, expanded storm drain facilities, and utility improvements.
Coordination with Caltrans begins for permitting and FHWA requirements.
Right-of-Way Acquired: City obtains final right-of-way needed to complete the project!
Environmental Planning: Work with Caltrans Division of Environmental Planning begins, and the Preliminary Environmental Study (PES) determines that additional studies are required for NEPA (federal environmental) Clearance
Environmental Studies: City produces studies for NEPA Clearance:
Environmental Clearance: Project obtains a NEPA Clearance/Categorical Exclusion determination (June 2018)
Construction Drawings: City begins final preparation of construction documents for submittal to Caltrans Office of Permits
Construction Drawings Submitted: City submits construction plans to Caltrans Office of Permits
Caltrans Requests Changes: Caltrans requests additional design considerations as follows:

Reevaluation of design speeds
Horizontal alignment and performance based design approach
Geotechnical and structural concerns from roadway widening due to proximity to freeway overpass support pillar
Hazardous Waste Analysis

City Submits Updated Plans to Caltrans: City submits updated plans, including a new retaining wall to protect the freeway overpass support pillar
Funding Extension: City successfully obtains an extension from the FHWA for the project's $900,000 in federal funding
Additional Studies Submitted: City submits updated geotechnical and structural calculations to Caltrans for approval
Hazardous Waste Analysis Begins: On September 22, City obtains field specimens and borings for hazardous waste analysis (lead, asbestos, and other metals)