Newly Unemployed Service Workers Owe More Than $1.7 Billion a Month in Housing Payments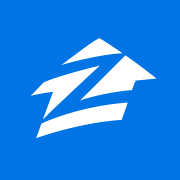 SEATTLE, June 10, 2020 /PRNewswire/ — More than $1.7 billion in rent and mortgage payments is owed each month by U.S. service-sector workers currently receiving unemployment benefits as a result of the coronavirus pandemici — payments that could be in jeopardy if expanded local and federal unemployment assistance fades or workers remain without incomes longer than expected.
Service-sector workers (including the food, arts, entertainment, recreation and retail industries) are perhaps feeling the greatest financial impact from COVID-19 as many shops and restaurants reduced operations or shut their doors completely. An estimated $1.7 billion in rent and mortgage payments is owed each month by service-sector workers who received unemployment benefits in April as a result of COVID-19, according to a new Zillow® analysis. 
About 70% of that total ($1.2 billion) is from renters, illustrating the unprecedented scale of what is at risk in the rental market. That's nearly 3% of the total monthly rent paid in the U.S., even before accounting for newly unemployed renters in all other industries — Zillow estimates service-sector workers comprise a little more than a third of those who have lost their jobs as a result of the coronavirus pandemic. Previous Zillow research has shown renters in the food and retail industries already struggled with cost burdens before the pandemic, making it difficult for those who fall behind to catch back up. 
"As we're watching resilient buyers return to the for-sale market and more renters able to pay on time in May than in April, it's important to remember that much of the confidence that led to that improvement rests on massive government aid," said Zillow Senior Principal Economist Skylar Olsen. "By supporting the more than 40 million Americans who have filed for unemployment benefits, that package is not only easing financial hardships but also safeguarding the housing market from widespread evictions and foreclosures that could have devastating effects. That safety net has an end date, so if employment does not bounce back as hoped this summer the housing recovery could be impeded, especially for renters who aren't insulated by the equity owners hold in their homes."
Safety nets including unemployment benefits, the CARES Act stimulus checks and temporary renter protections have eased tensions for many households for the short-term, at least. But with state reserves stretched, stimulus checks covering only a portion of the typical monthly rent or mortgage payment in many states, and many workers who don't qualify for benefits, a large share of housing payments could be missed eventually if government assistance expires or jobs don't return to pre-pandemic levels — likely pushing some into housing insecurity.
Skyrocketing unemployment caused about 22% of renters to not pay any of their rent during the first week of April, up from about 18% last spring. That fell to 20% in Mayii, a possible signal that government aid and the reopening of some businesses is helping to lessen financial stress. More assistance could be on the way in the form of the HEROES Act, but the long-term picture is unclear. 
It's not only service-sector workers that are experiencing mass unemployment during the coronavirus pandemic. Some states with economies reliant on manufacturing are also feeling the impact of heavy  unemployment. In Ohio, where manufacturing makes up the largest share of the state's GDPiii, 53% of housing payments owed by manufacturing workers are from those whose jobs have been affected by COVID-19. In Michigan, that share is 27%. 
Even workers in essential industries that have been largely allowed to continue operations are not immune from unemployment. Many states halted non-emergency medical procedures, such as dental work and routine medical checkups, pushing some healthcare workers to file for unemployment benefits. In both Washington and Oregon, two states among the first to issue stay-at-home orders and limit business operations, healthcare workers receiving unemployment payments made up about 12.5% of the total housing payments owed by workers in that industry in April. That share is even higher in Georgia (19%), Rhode Island (18%) and New Hampshire (13.5%). 
State

Service-Sector
Industries: Sum of
Housing Payments
Owed by Newly
Unemployed*

Service-Sector
Industries: Share
of Total Housing
Payments Owed
by Newly
Unemployed

Service-Sector
Industries: Share
of Newly
Unemployed
Housing Payments
Owed by Renters

Service-Sector
Industries: Share of
Newly
Unemployed
Housing Payments
Owed by
Homeowners

United States

$1,725,970,116

15.7%

69.6%

30.4%

Alabama

$9,097,534

10.2%

72.9%

27.1%

Alaska

N/A

N/A

N/A

N/A

Arizona

$22,935,967

9.4%

71.1%

28.9%

Arkansas

$6,243,198

9.6%

64.5%

35.5%

California

$189,941,699

10.0%

69.5%

30.5%

Colorado

$38,518,705

13.4%

72.2%

27.8%

Delaware

$2,156,883

11.9%

63.3%

36.7%

Florida

$84,717,112

9.3%

72.0%

28.0%

Georgia

$73,234,065

22.5%

73.7%

26.3%

Hawaii

$16,645,238

21.1%

68.2%

31.8%

Idaho

$7,433,563

15.2%

66.4%

33.6%

Illinois

$61,397,684

15.6%

67.4%

32.6%

Indiana

$14,493,975

10.4%

72.8%

27.2%

Iowa

N/A

N/A

N/A

N/A

Kansas

$7,199,621

12.8%

72.7%

27.3%

Louisiana

$35,339,357

28.9%

81.5%

18.5%

Maine

$3,418,385

12.0%

41.1%

58.9%

Maryland

$25,724,469

11.2%

67.2%

32.8%

Massachusetts

$76,980,941

26.7%

69.7%

30.3%

Michigan

$45,852,970

19.5%

60.0%

40.0%

Minnesota

$44,483,136

22.2%

56.7%

43.3%

Mississippi

$9,280,735

19.0%

81.7%

18.3%

Missouri

$24,012,225

15.4%

65.5%

34.5%

Montana

$7,536,130

24.6%

64.6%

35.4%

Nebraska

$5,732,365

13.3%

67.5%

32.5%

Nevada

$55,630,719

24.6%

61.0%

39.0%

New Hampshire

$4,896,311

9.0%

55.3%

44.7%

New Jersey

$75,801,832

21.0%

65.7%

34.3%

New Mexico

$9,578,883

20.2%

75.5%

24.5%

New York

$254,067,420

30.1%

78.6%

21.4%

North Carolina

$49,010,194

16.9%

70.1%

29.9%

North Dakota

$901,416

7.5%

54.5%

45.5%

Ohio

$22,227,882

7.6%

71.3%

28.7%

Oklahoma

$10,041,075

11.0%

72.3%

27.7%

Oregon

$43,042,808

24.2%

70.0%

30.0%

Pennsylvania

$58,932,798

18.9%

64.8%

35.2%

Rhode Island

$12,012,433

28.6%

63.6%

36.4%

South Dakota

$887,198

6.3%

52.4%

47.6%

Tennessee

$28,842,472

16.2%

69.4%

30.6%

Texas

$93,795,280

11.1%

75.6%

24.4%

Utah

$8,016,932

9.1%

67.4%

32.6%

Vermont

N/A

N/A

N/A

N/A

Virginia

$22,597,514

8.1%

71.1%

28.9%

Washington

$76,612,944

20.4%

65.5%

34.5%

West Virginia

$4,525,272

16.3%

74.5%

25.5%

Wisconsin

$29,127,443

18.6%

62.2%

37.8%

Wyoming

N/A

N/A

N/A

N/A
*Includes totals for Accommodation and Food Services, Arts, Entertainment and Recreation, and Retail Trade industries. Data is unavailable for some industries in some states due to small sample sizes.
About Zillow
Zillow, the top real estate website in the U.S., is building an on-demand real estate experience. Whether selling, buying, renting or financing, customers can turn to Zillow's businesses to find and get into their next home with speed, certainty and ease.
In addition to for-sale and rental listings, Zillow Offers buys and sells homes directly in dozens of markets across the country, allowing sellers control over their timeline. Zillow Home Loans, our affiliate lender, provides our customers with an easy option to get pre-approved and secure financing for their next home purchase.
Millions of people visit Zillow Group sites every month to start their home search, and now they can rely on Zillow to help them finish it — with the same confidence, ease and empowerment they've come to expect from real estate's most trusted brand.
Launched in 2006, Zillow is owned and operated by Zillow Group, Inc. (NASDAQ:Z and ZG) and headquartered in Seattle.
Zillow and Zillow Offers are registered trademarks of Zillow, Inc.
______________________________
i The data in this analysis represents unemployment claims, not initial filings, and minor industries are excluded due to ACS sample sizes. The population examined is only those that qualify for benefits in major industries, and thus represents a conservative estimate. The "service sector" includes the Accommodation and Food Services, Arts, Entertainment and Recreation, and Retail Trade industries, as defined by the North American Industry Classification System. Data was not available for Connecticut, Kentucky and South Carolina at the time of publication, so these states are not included in the analysis.
ii Source: National Multifamily Housing Council, Rent Payment Tracker
iii Source: Ohio Development Services Agency, Economic Overview
SOURCE Zillow