Moorpark City Transit Announcements | Moorpark, CA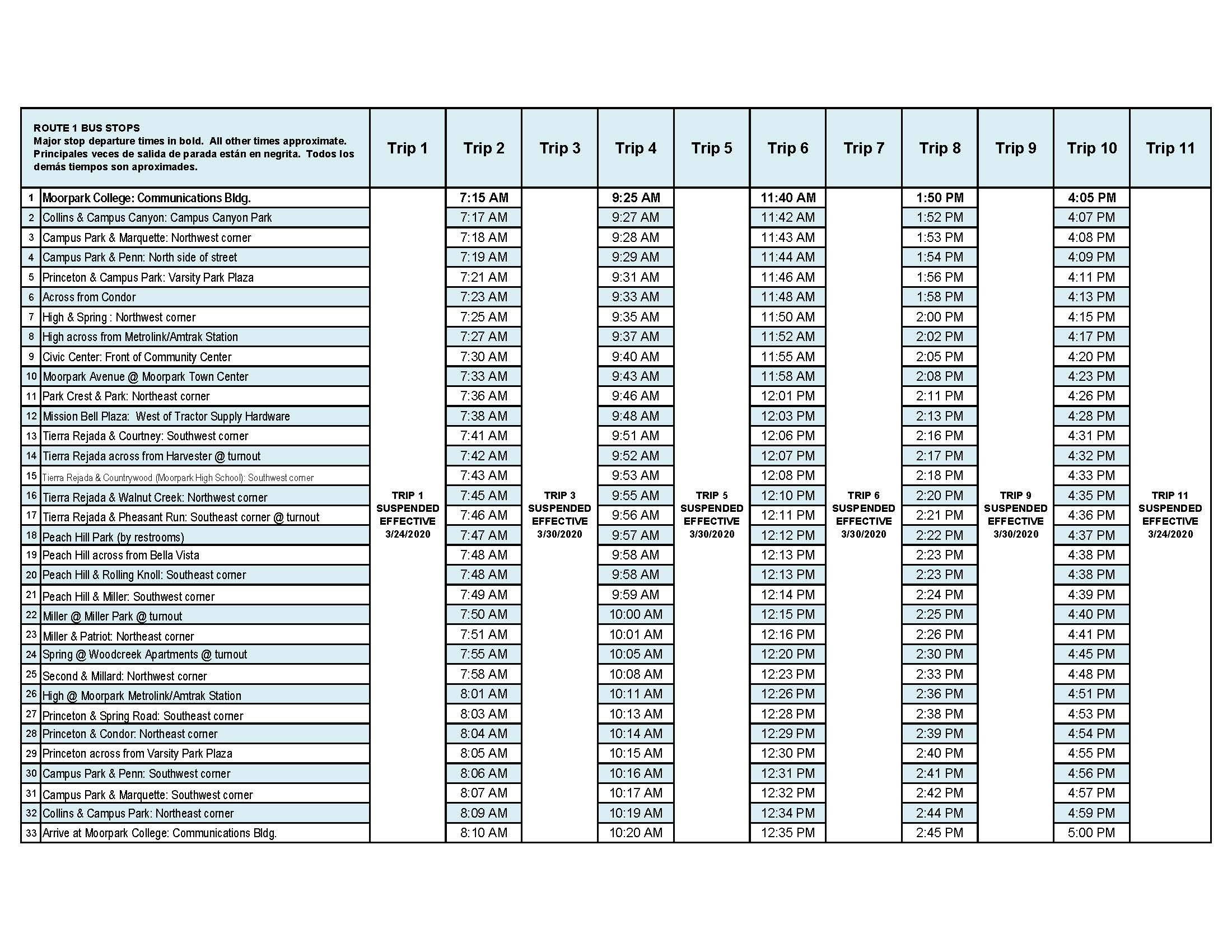 1. Due to an unexpected event, Moorpark City Transit is operating it's alternating route schedule for August 19, 2020.
2. Passengers who have been left stranded at a bus stop due to the sudden route adjustment can call our Dial-A-Ride service at 805-375-5467 and let them know what bus stop the passenger is waiting at. A vehicle will be dispatched to pick up the passenger. 
3. Service is expected to return to normal on August 20, 2020; however, please continue to monitor the City's webpage for the latest information.