Fourth of July Porch & Patio Party | Moorpark, CA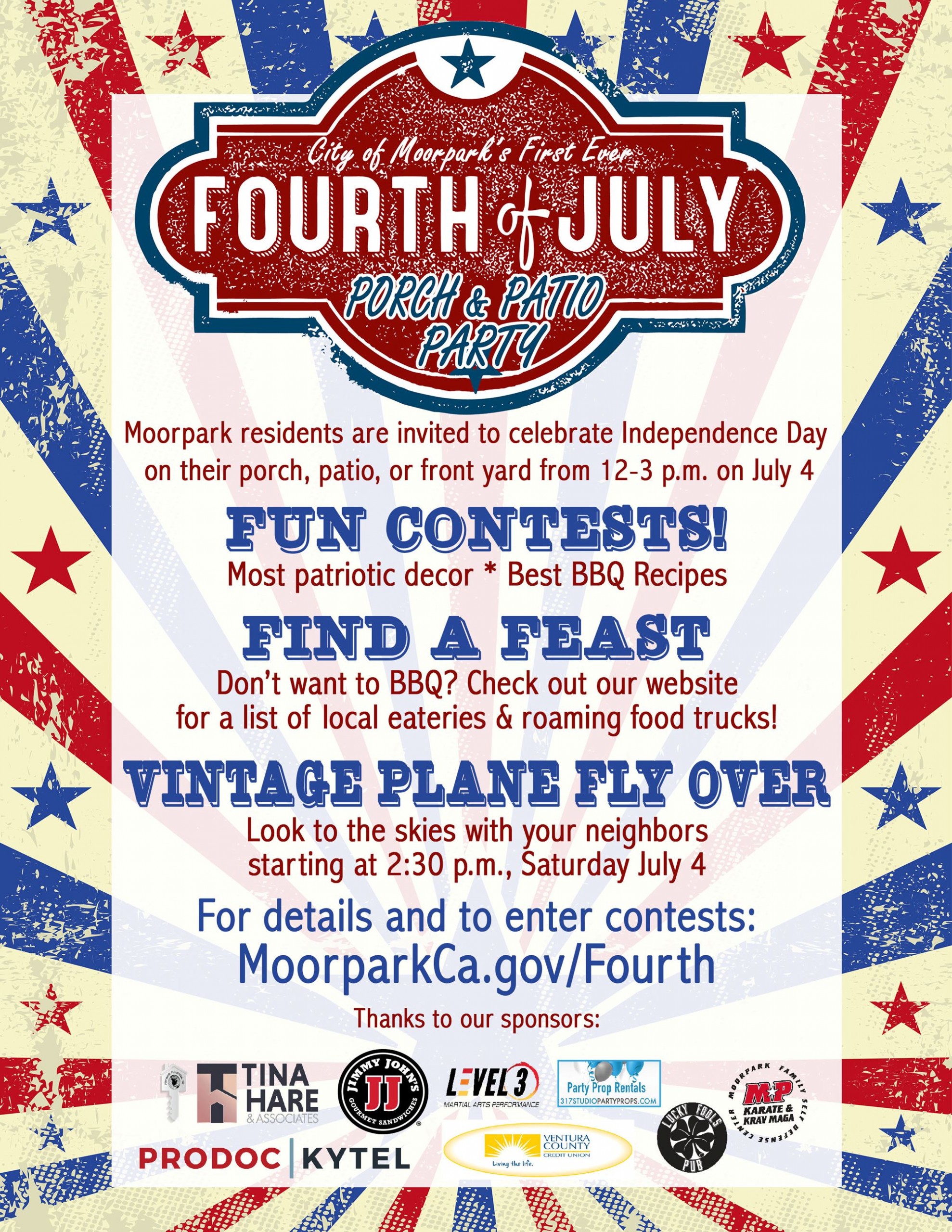 History in the Making
For the first time ever, the City of Moorpark is celebrating Independence Day on the Fourth of July! (what a unique idea)
In compliance with State health Guidance, and with the health and safety of our community at heart, Moorpark is bringing people together like never before. To celebrate Independence Day, residents are encouraged to skip their "backyard" barbecues and party on the porch or patio instead! 

In addition to seeing friends (from afar), we'll bring it all together with a vintage plane flyover of the city, contests, and special promotions from some of your favorite local restaurants! 



Plane Flyover:

  The Condor Squadron will take to the skies and pass over several areas in Moorpark! 
At 2:30 p.m. be sure to keep an eye out for these five vintage planes!  

Contests:  Submit your photos and recipes for a chance at some fun prizes!
Contest and submission details coming soon! 

Find a Feast: Details coming soon!