Election Information | Moorpark, CA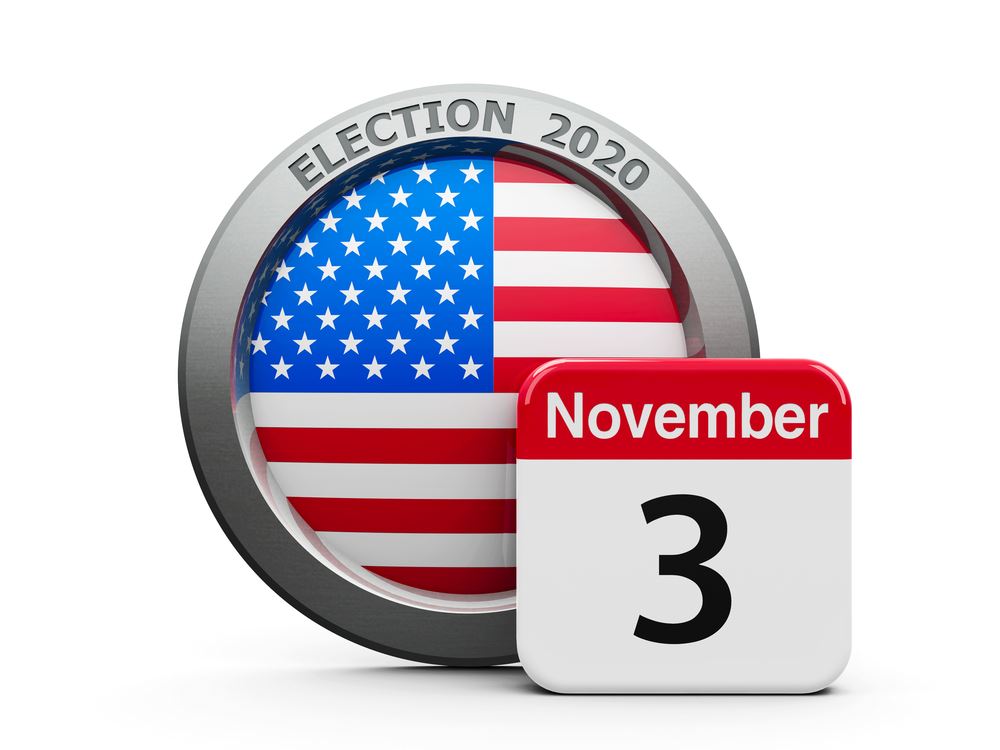 General Election Information
The Ventura County Clerk-Recorder conducts elections for the City of Moorpark.  Their website contains:
November 2020 Municipal Election
The municipal election on November 3, 2020 is the first time the City of Moorpark will hold district-based elections, meaning Councilmember candidates must reside within a specific geographical area called a "District," and only voters who reside in that District will elect their Councilmember.  The position of Mayor will continue to be elected "at-large," meaning that mayoral candidates may reside in any location within Moorpark's city limits and be elected by all voters in Moorpark.  
The City Council offices up for election in 2020 are:
Mayor (elected at-large)
Councilmember, District 2
Councilmember, District 4
You may view a list of 2020 Municipal Election candidates and their campaign disclosures on the City's Open Government website.  You can also view the City's District-Based Elections History website to learn about how the City's four districts were created.
Nomination Period
The "nomination period" is the timeframe during which interested individuals can obtain nomination papers to run for City Council.  The nomination period opens Monday, July 13 and closes on Friday, August 7, 2020, at 5:00 p.m.  In the event that an incumbent does not file papers to seek re-election, the nomination period for only that office will be extended to Wednesday, August 12, 2020, at 5:00 p.m.  
As this is the first district-based election in Moorpark, there are no incumbent Councilmembers that have been elected by-district and therefore the nomination period for Councilmember candidates will close on August 7, 2020, at 5:00 p.m.  However, the nomination period for Mayor would be extended if the incumbent does seek re-election.
How do I get nomination papers to run for office?
In order to ensure each interested individual receives a full overview of the nomination process and paperwork requirements, potential candidates should make an appointment with the City Clerk's Office by calling (805) 517-6223.  Candidates must be a registered voter, reside within the Moorpark City limits, and (if running for a City Councilmember seat) must reside in a District up for election in 2020.
How do I know what District I live in?
The Moorpark City Council adopted Ordinance No. 467 on April 3, 2019 which established the election of Councilmembers by District, the District numbers, and the Map of District boundaries.
(Click map to enlarge)
You may also view our interactive map, but you will need to do the following to view the District boundaries:
Press the Legend Icon (three horizontal lines) in the top-left corner
Press the [+] button beside the "Landbase" Label
Turn on "Moorpark Districts"
How does voting by District affect me as a voter?
All Moorpark voters will continue to cast a vote for the office of Mayor, regardless of where you live within the city limits.
Only Moorpark voters who reside in District 2 or District 4 will vote for one Councilmember representative this year.  Ballots for residents in District 2 or District 4 will include the position of Mayor, and one Councilmember from their voting district. 
Ballots for residents living in District 1 or District 3 will include only the position of Mayor.  District elections for Districts 1 and 3 will take place in November 2022.