Construction & Demolition Management Plan | Moorpark, CA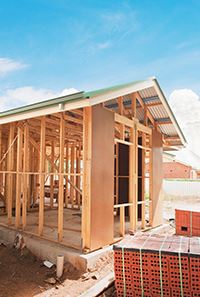 The California Building Code and Moorpark Municipal Code require Construction and Demolition Materials Management Plans (C&D Plans) prior to issuance of building permits for large projects.  For very large projects and demolition permits, a refundable deposit may also be required to ensure that contractors divert at least 65% of waste from landfills.
To determine if your building permit requires a C&D Plan or a deposit, please contact the Building & Safety Division at (805) 517-6272.
C&D Plan Forms
The C&D Plan Packet contains a blank C&D Plan, as well as information about the program requirements on the last page.  If you have questions about the form, please contact the Solid Waste Division at (805) 517-6294.