Certified Used Oil Centers | Moorpark, CA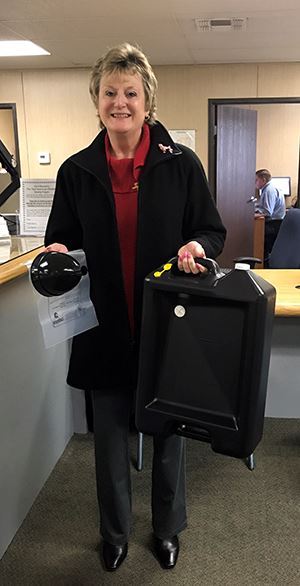 Disposing of Used Motor Oil
Bring your uncontaminated used motor oil (and filters) to any Certified Used Oil Center, and they will legally and responsibly process it for free!  You may also ask to receive $0.10 per quart ($0.40 per gallon) from the store.  There are two Certified Used Oil Centers in Moorpark:
Used oil is only accepted during business hours.  Do not leave unattended containers when the businesses are closed.
You can also search the State's List of Certified Used Oil Centers to find locations outside of Moorpark.
Disposing of Contaminated Oil

Motor oil is sometimes mixed with water or other chemicals.  Since Certified Used Oil Centers cannot accept contaminated oil, you will need to take the contaminated oil to one of the City's free Household Hazardous Waste Events.
Free Used Oil Containers
The City offers free 15-quart collection containers for free at the temporary location, Police Station (610 Spring) during the COVID Stay at Home Order (City Hall when the Order is lifted), for Moorpark residents who change their own motor oil.  The containers also come with a bag/container for used oil filters, a funnel, and a shop cloth.  You can come to pick up your free containers any time during normal business hours (M-F, 8-5).
Contact Us
If you have any questions regarding Certified Used Oil Centers, please E-mail or call us at (805) 517-6294.