California Coastal Cleanup | Moorpark, CA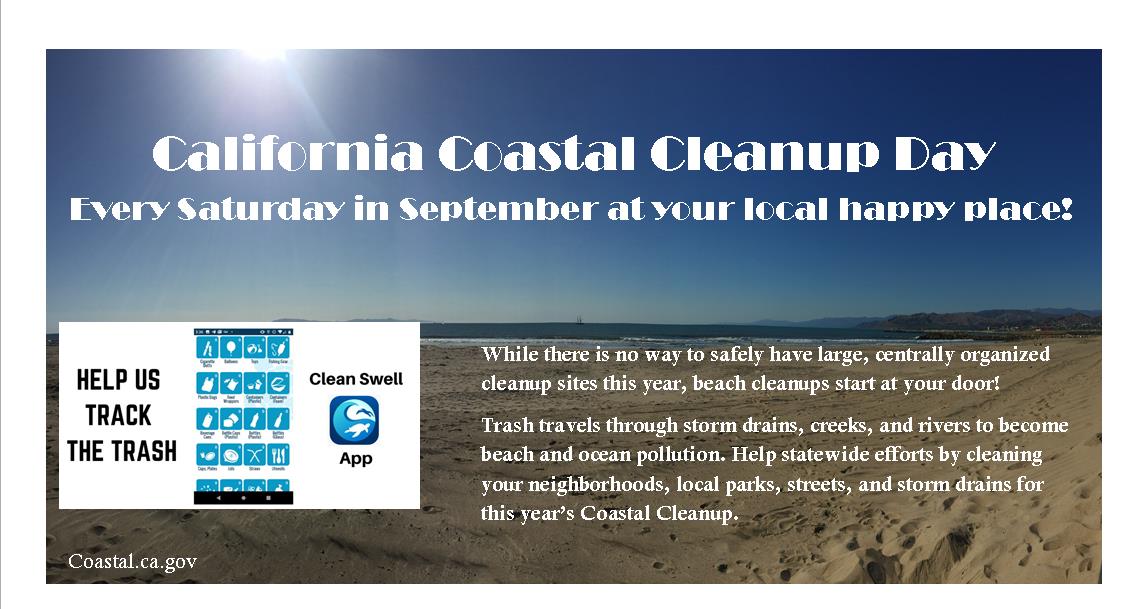 Every year, people join together at sites all over California to take part in the State's largest volunteer event, California Coastal Cleanup Day. In cooperation with the California Coastal Commission, the City is committed to reducing our environmental footprint. This year, cleaning California's coast will start right at your front door! Due to the ongoing pandemic, we will not be hosting traditional cleanup "sites" with large gathering of volunteers, however, Californians can help clean the coast from 9 a.m. to Noon each Saturday in September, by sweeping through their own neighborhoods and local parks, public trails, creeks, rivers, and beaches to help prevent single-use plastic items and other litter from polluting the environment and flowing into the ocean. 
It is recommended that volunteers wear gloves, sturdy shoes, hats, sunscreen,  and a mask. For full guidance, CLICK HERE.
To learn how to record your trash data using the Clean Swell app, CLICK HERE.
Please call 805-517-6256 or email [email protected], if you have any questions.