Area Housing Authority | Moorpark, CA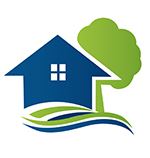 The Moorpark City Council requests that interested persons submit an application for consideration for the City's appointment as Commissioner to the Area Housing Authority of the County of Ventura. The Board of Commissioners is responsible for the Area Housing Authority's policies, finances and operations.
The appointment will be for a 19-month term through August 31, 2023, to complete the remainder of a four-year term, created due to an unscheduled vacancy. The Area Housing Authority's primary mandate is to provide decent and affordable housing accommodations for very low income families, elderly, handicapped, and disabled individuals. Commissioners receive a $50.00 stipend from the Area Housing Authority for each Board meeting they attend up to a maximum of $200.00 per month. Commissioners are paid mileage to attend meetings. 
A report shall be required for each scheduled meeting of the authority and is due in written form to the City Council five (5) days following the meeting. In lieu of a written report, a brief oral report may be presented to the Council under the public comment portion of the next regularly scheduled City Council meeting after the meeting of the Authority. Applications must be submitted no later than 5:00 p.m. Monday, January 24, 2022.